Unwavering Support for Uncommon Heroes®
For more than 100 years, the VFW Auxiliary has been fulfilling its original objectives by supporting the Veterans of Foreign Wars, serving veterans, active-duty military and their families, and spreading patriotism nationwide.

Our members have volunteered millions of hours, donated millions of dollars and honored hundreds of thousands of veterans. Volunteer with us and celebrate the freedoms we enjoy in America.

Click here to visit the national VFW Auxiliary site for more information on the programs that are offered and to view general orders.
Veterans of Foreign Wars Auxiliary
- Department of South Dakota Officers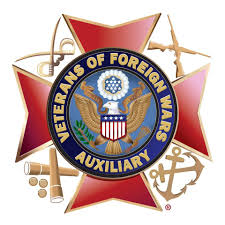 President - Mary Kirkvold

Sr. Vice President - Sandi Moss
Jr. Vice President - Donita Mullinix
Chaplain - Wanda Mix

Conductress - Patti Mitchell
Secretary- Cindy Williamson
Who Is Eligible To Join Us?
VFW Auxiliary members are... husbands, wives, widowers, widows, fathers, mothers, grandfathers, grandsons, granddaughters, brothers, and sisters of persons who were or are eligible for membership in the Veterans of Foreign Wars of the United States. Stepchildren were removed from the eligibility language - they are still eligible. Per VFW ruling, stepchildren are children. There is to be no distinction between them.

Members must be citizens of the United States and at least 16 years old.